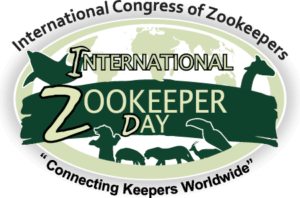 The International Congress of Zookeepers asks you to join in the annual celebration of International Zookeeper Day on October 4th. October 4th was proposed by Barcelona Zoo and AICAS (Iberian Association of Zookeepers) in honor of St. Francis of Assisi who advocated that it was the duty of men to protect and enjoy nature. The Barcelona Zoo has celebrated the Day of St. Francis since 1957!
This celebratory day includes all who make it their life's work to care for animals, whether they are involved with zoos, sanctuaries, aquariums, rescue centers, parks or reserves. All who work to improve and save the lives of animals shall be commemorated on this day.
This declaration comes at a time when many animal species are in great peril across the globe. Many species are facing extinction, and their ecosystems and habitats are under tremendous pressure from diverse forces, both natural and man-made. Stewardship is the last hope for many endangered species and the professionals who devote their lives to saving species by way of conservation and breeding programs, education outreach, and research work tirelessly to save these animals. Each October 4th, the International Congress of Zookeepers, via International Zookeeper Day, will engage in programs, activities, and ceremonies which encourage education and public awareness of the important role of keepers in wildlife conservation. Please take the opportunity on October 4th to stop and reflect on the huge contribution zookeepers make to the care and conservation of all species great and small.
Please download the IZD package to help you plan an activity for International Zookeeper Day. And use the designs below to promote IZD: