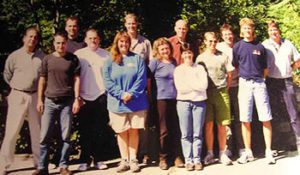 In 2000, representatives from seven of the world´s zookeeper associations met to discuss the need for better communication among zookeepers worldwide. The idea to create the ICZ was formulated and the first conference of the ICZ was held in the Netherlands in 2003. A steering committee was formed to direct the progress of the ICZ and create strategic directions for the budding association. 
The ICZ will continue to develop a global network of zookeepers. Already, many keepers have developed lifelong relationships, with colleagues throughout the world, as a result of the ICZ and there is greater opportunity to share knowledge and experience with colleagues on a global scale.
Strategic directions
Our vision
The International Congress of Zookeepers is; a global network of zookeepers contributing to the highest standard of professional animal care and the role of zoos today.
Our mission
ICZ will contribute to the highest standard of professional animal care by;
Continuing to build a global network of animal care professionals
Supporting regional associations
Facilitating the exchange of knowledge and skills
Promoting professionalism via training and resource sharing
Supporting keepers involved in conservation projects