7th International Congress on Zookeeping
4th -7th October 2022, Barcelona, Spain
The ICZ is excited to announce the 7th International Congress on Zookeeping. Proudly hosted by Barcelona Zoo and simultaneously the 8th AICAS Conference. We are aiming to bring together keepers from around the world under the theme `Conserving our future'. The congress is not limited to zookeepers only, everybody with a connection to the zoo-industry is welcome to join.
This congress will be bilingual ; in both English and Spanish.
Further information can be gained through updates on this website. For any other questions please email us at: congress@iczoo.org.
First Call for Papers
The 7th Conference of the International Congress of Zookeepers will be held in Barcelona and hosted by the Barcelona Zoo. You are invited to submit an abstract to present a paper, poster or workshop related to animal husbandry under human care, which focuses on developing animal keeper skills and zoo practice that includes, but is not limited to, sustainability, conservation, safety, husbandry, enrichment, welfare, ethics, training or habitat design. Please send a short description of the poster, paper or workshop along with an explanation of your expertise in this area.

Abstracts for oral and poster presentations should be written in English or Spanish, and be no longer than 600 words in MS Word® format. This event will be bilingual in Spanish and English, and presentations can be held in either language.

Note: if your paper is accepted, it must be submitted in full by the 4th June 2022 to be included in the proceedings. Failure to submit the paper on time will result in your presentation being removed from the program.

Please put 'ICZ Abstract' in the subject line and send to: papers@iczoo.org.
Estimated attendance is 200 animal care professionals from at least 20 countries.

Deadline for abstracts is 4th April 2022
Please download the call for papers in English, Spanish or Portuguese.
Scholarships
A limited number of scholarships are available for keepers to attend the congress who are unable to obtain other financial support. The scholarships will be used to assist with covering registration fees, travel expenses and accommodation – some scholarships may only support partial coverage.
To apply please download the scholarship application form and email the completed form to congress@iczoo.org with Scholarship application in the subject line.
Applications close 4th April 2022 – though some may be awarded sooner depending on demand and availability.
Sponsors
We would like to thank our Sponsors:
Invitation to sponsors
Please consider supporting the 7th ICZ congress.
Any contribution, even the smallest, is considered an encouragement for the global community of zookeepers who work hard in often difficult conditions to promote the welfare of their animals and support conservation worldwide.
Sponsors are provided with a number of benefits depending on the level of their support. The additional benefit is that by financially supporting this congress the costs to delegates will reduce, enabling a greater turnout and thus a greater benefit to the wider zoo community.
Please download the sponsorship prospectus or contact us at info@iczoo.org if you are interested in supporting the 7th ICZ congress.
Barcelona
Barcelona is a modern city, with its own lifestyle and endless possibilities: culture, history, gastronomy and architecture. In short, an open and plural city that adapts to all kinds of visitors. A city where you can find a great variety of architectural movements from Romanesque to Gothic and not forgetting its home-grown art nouveau called Modernism with Gaudí.
While you enjoy strolling through the city's most emblematic streets, you can enjoy one of the most vibrant culinary scenes in the world: traditional and innovative cuisine with seasonal and local products and all this accompanied by a wide variety of local wines. In addition, the extensive cultural scene offers performances, live music, theatre and dance.
In addition, there is the Barcelona Shopping Line, a 5 km route that links different shopping and tourist areas from the seafront to the upper part of the city. A place where prestigious international brands, unique shops of local brands and all this next to terraces, restaurants, modernist houses, and museums coexist. All strategically placed to experience the authentic Barcelona lifestyle.
Barcelona is one of the first destinations in Europe and the world to host international congresses. Its location, connectivity, sustainability, the continuous improvement of its infrastructures and its background in organizing these events make the city the perfect destination for business tourism.
In conclusion, Barcelona has a special soul. Varied architecture, 2,000 years of history, an incredible gastronomic offer and a pleasant temperate climate make it possible to organize activities throughout the year . The Mediterranean character and the cosmopolitan and dynamic spirit can be perceived in the air and lived in the streets. A place where tradition and history are as important as innovation and technology.
Barcelona Zoo
A center for the conservation of biodiversity and a factory of emotions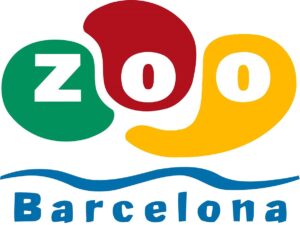 Since 1892 Barcelona Zoo is working to bring nature and wild animals closer to people. At present, in a context of increasing habitat degradation, to avoid a dramatic decline in biodiversity is still possible if real conservation efforts are increased. For this reason, the Zoo of the 21st century focuses its activity on conservation, through participation in diverse programs for the protection of endangered species and habitats (especially in our immediate environment), research, through the development of numerous projects, and education, encouraging respect for nature and the environment. All this by prioritizing the welfare of the animals, an environmentally-friendly management, and the cooperation with other zoos and institutions dedicated to the protection and study of biodiversity and sustainable development. Through an ambitious strategic plan, the Zoo aims to give maximum impetus to these basic pillars of its activity.
The institution's effort in the field of conservation is specified in the following information:
Participation in almost a hundred ex-situ (outside the habitat) European Programs for endangered species.
More than 85% of the species present in the zoo are included in the IUCN (International Union for Conservation of Nature) Red List.
Close to 30% of the animals born at the Zoo in the last years have been released into their natural habitat.
A direct investment in research of more than 1.5 million euros in the last decade through the grants from the Barcelona Zoo Foundation and its Research and Conservation Program (PRIC), 50% of which are allocated to projects dedicated to native fauna.
The Zoo works following the guidelines and strategies established by the World Association of Zoos and Aquariums (WAZA) and the European Association of Zoos and Aquariums (EAZA), under the umbrella of the major international organizations dedicated to the natural heritage preservation (IUCN and World Wide Fund for Nature – WWF).
https://www.zoobarcelona.cat/ca/fundacio/recerca-en-conservacio
But the Barcelona Zoo is much more. It is part of the cultural and sentimental heritage of Barcelona and its citizens, and it's a place for knowledge and contact with nature for all its visitors, who have the chance to stroll in an open-air space and privileged natural environment, with hundred-year-old trees, and enjoy at the same time a close view of wild fauna from all around the world. Through an unique immersive experience, the Zoo raises awareness among its visitors and awakes vocations in the youngest generations, who learn the necessity to value and respect biodiversity. It is therefore a real factory of emotions and an awareness transforming tool.
Located in the historic Parc de la Ciutadella, in the old town, and with an area of just over 13 hectares, the Barcelona Zoo is home to various native and exotic species, many of them endangered. as well as more than 1,300 trees, shrubs, plants and flowers of about 320 species. It receives around one million visitors each year and its club of members, the Zoo Club, brings together a large number of families that make it one of the Catalan institutions with the most members. Its Education Department, a pioneer in the country, offers a regular schedule of activities and guided tours for schools and the general public, some of which are free and a perfect complement to any visit (https://www.zoobarcelona.cat/ca/activitats). In the Zoo app, visitors can find updated information on all the services and activities available on the day of their visit, and can create their own personalized route, among other interesting options.
The Barcelona Zoo, open every day of the year, it's easily reached by public transportation and has two entrances: one by the Ciutadella Park and the other by Wellington street, next to the Passeig Circumvalació.